I've been writing about pro football since 1978, when I lucked into the Patriots beat at the Worcester (Mass.) Telegram. I later spent 30 years at The Washington Times following the Redskins around as a feature writer and columnist, including four trips to the Super Bowl (of which I've witnessed 25).
I've also authored two books on the game's history — The Pro Football Chronicle (with the late, great Bob O'Donnell) and The National Forgotten League. The first was deemed "one of the truly fine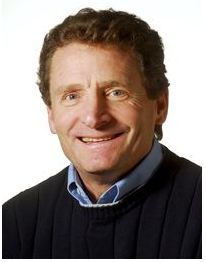 books about the sport" by Rob Neyer, then toiling for ESPN.com, and the second was excerpted by The New York Times, among other outlets, and made Peter King's list of Father's Day book recommendations.
Perhaps you've seen me in one of the NFL Network's Top Tens or historical features — such as the recent five-parter on the college draft (1964/'74/'84/'94/'04) — or in the HBO special about pro football in the '50s. (I helped research the draft series, in addition to appearing as a Talking Head.) Whenever NFL Films needs somebody to say a kind word about Don Hutson or Bronko Nagurski, I'm usually the guy they call, the guy who'll stick up for the past without romanticizing it too much.
That's one of the things I hope to do in this blog, too: keep pro football's early years alive and show how relevant, and endlessly fascinating, they remain. But we live, of course, in the here and now, and most of my focus will be there — when I'm not, that is, trying to peek into the future.
Beyond that, there's no telling where this blog will go . . . except in the direction, whenever possible, of fun. Hope you enjoy the ride.