Bill Simmons' casual attitude toward historical accuracy — when it comes to pro football, at least — hit a new low Friday. A month ago, you may recall, I chided him for half-assing his way through a discussion of quarterbacks with the lowest career winning percentages. But now he's just flat-out making stuff up. (Or would it be nicer to say: He's relying too heavily on his fuzzy memories of the Patriots' 1985 Super Bowl season?)
This is from his "Week 14 mailbag" for Grantland:
Is Ken Whisenhunt the worst coach of the last 30 years to make a Super Bowl? Let's cross off every Super Bowl winner (yeah, even you, Barry Switzer) and everyone with a career record over .500 (a group that includes Bobby Ross, Lovie Smith and Jim Fassel). That leaves us with the following candidates.

Raymond Berry ('85 Pats): Benched a red-hot Steve Grogan for a coming-off-injury Tony Eason right before Super Bowl XX, which was the first time I learned to use the word "inexplicable" correctly. Two years later, he started a now-petrified Eason, a washed-up Grogan and someone named Tom Ramsey over hometown hero Doug Flutie. By the '89 season, my dad and I had a running joke that Berry had passed away and the Patriots were propping up his corpse during games. When they finally fired him, the Pats replaced him with Rod Rust — who actually WAS dead. You can look it up. The 1990 Patriots were coached by a dead body. But Berry finished with a career record of 48-39, so unfortunately we have to cross him off. I'll be honest — I just felt like bitching about Raymond Berry.
The truth of the matter: First of all, Berry's benching of Grogan wasn't "inexplicable." It was, indeed, very explicable. Why? Because, as The Boston Globe reported, Grogan "fractured his tibia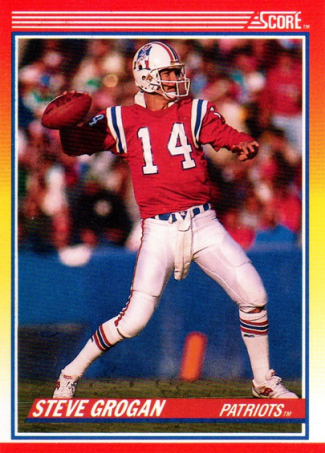 as well as spraining ligaments in his left knee" in a 16-13 loss to the Jets in Week 12. This put Eason, who'd begun the season as the starter before suffering an injury himself, back in the lineup.
More from the Nov. 27, 1985, Globe:
Grogan underwent the two-hour surgery at Massachusetts General Hospital yesterday afternoon and will remain hospitalized for several days.

Upon his release, Grogan will be fitted with a hinged cast for a month.

Although [team physician Bert] Zarins said he would make no further estimates of Grogan's possible return until after the cast is removed, it is unlikely Grogan could return this season regardless of how far the Patriots might go in the playoffs.
Grogan didn't suit up again until the Patriots' second playoff game six weeks later. So the quarterback change didn't take place "right before Super Bowl XX," as Simmons claimed. It took place well before Super Bowl XX (long enough before to allow Grogan to recover from a fractured tibia and sprained knee).
You can even question how "red-hot" Grogan was when he went down. The Patriots were certainly red hot, winning the first six games he played in (one off the bench, the next five as the starter). But they also gave up an average of just 11.8 points in those games. It was a team built around defense (sixth in the league points allowed) and running the ball (sixth in rushing yards), not throwing it.
But back to Grogan. Against the Jets, he completed 11 of 32 passes and had a rating of 50.4. Against the Dolphins, he threw three interceptions and had a rating of 36.2. That's "red-hot"?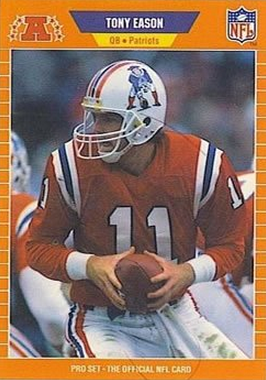 (Note, too: The Pats ended up facing those same clubs again in the postseason.)
For the year, Grogan's numbers looked like this: 54.5 percent completions, 7 TD passes, 5 interceptions, 84.1 rating.
Eason's numbers, after he reclaimed the starting job, looked like this: 63.2 percent completions, 7 TDs, 6 INTs, 87.1 rating. Then, in the playoffs, he strung together ratings of 132, 102.4 and 130.9 (while tossing 5 TD passes and zero picks) as the Patriots won three straight on the road over the Jets, Raiders and Dolphins.
Yes, the 46-10 bludgeoning by the Bears in the Super Bowl was painful to watch. Simmons, clearly, still hasn't gotten over it. But that's no reason to distort history and dump all over Raymond Berry — just because you "felt like bitching about" him.
Unfortunately in this day and age, The Rant often becomes The Reality. And so there will be Simmons fans walking around thinking Berry inexplicabled his way to the Super Bowl. The only thing that's "inexplicable," though, is The Sports Guy's ridiculous misrepresentation of what really happened. I'd call it an affront to journalism, but it doesn't even fall in that category. It's more like the Friday mailbag version of A Million Little Pieces.
Sources: The Boston Globe, pro-football-reference.com.