In recent days comes word the NFL will have its first full-time female official in 2015: line judge Sarah Thomas, late of Conference USA. Less than seven months earlier, another barrier was broken when the league hired Dawn Hudson as its chief marketing officer.
With women making all these inroads in pro football, I figured it might be a good time to post a story I wrote in 2000 about their oft-forgotten impact on the game — in ways large and small. I've brought the piece up to date in a few places, but most of it remains unchanged. As you'll see, the role they've played is hardly inconsequential.
●  ●  ●
The NFL couldn't agree on how to realign after merging with the American Football League in 1970. Owners spent eight months batting around various ideas without reaching a compromise. Some of the possibilities were downright scary. Two of the plans broke up the age-old Bears-Packers rivalry. Another put Philadelphia and Detroit in the NFC West.
Commissioner Pete Rozelle finally stepped in and settled the issue. He put the five most popular plans in a cut-glass vase and asked his secretary, Thelma Elkjer, to reach in and pick one. Thelma pulled out plan No. 3, the only one, it turned out, that kept the black-and-blue division (Chicago, Green Bay, Detroit, Minnesota) intact. Had she selected any of the other four, the Vikings would have been in the NFC East.
We tend to think of the NFL as a man's world, and it is to a great degree. But that doesn't mean women haven't, from time to time, played important roles in its history. Women have had a much bigger impact on pro football — in all sorts of ways — than most fans realize. (And not just by giving birth to, say, the Manning brothers.) For instance, did you know that the wife of the Pittsburgh ticket manager came up with the name Steelers? If it hadn't been for Mrs. Joe Carr, we might be calling them the Iron Men or something. Not that there's anything wrong with that. . . .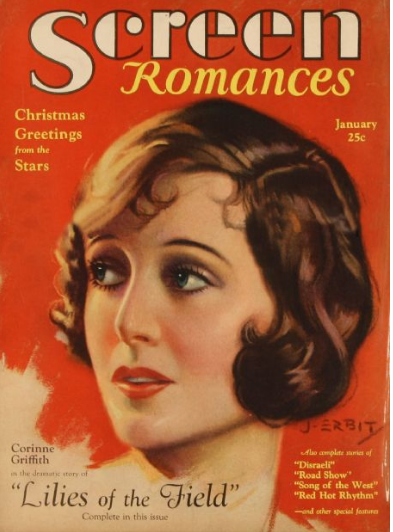 Corinne Griffith, wife of Redskins founder George Preston Marshall, made all kinds of contributions to the cause in the '30s and '40s. She designed the team's uniforms (as well as the costumes for the marching band). She planned elaborate halftime shows that became the model for the rest of the league. She even wrote the lyrics to Hail to the Redskins.
(The latter might seem like a small thing, but it became very big indeed when Clint Murchison was trying to get a franchise for Dallas in 1960. Murchison knew the Redskins were opposed to another southern team joining the NFL — they considered the South their territory — so a buddy of his acquired the rights to the Redskins' fight song and threatened to deny Marshall the use of it unless he supported Dallas' bid. George capitulated, of course.)
There was nothing Corinne wouldn't do for her beloved Redskins. One year, The New York Times reported, the Brooklyn Dodgers sent "Dean McAdams and Merlyn Condit to [Washington] for Bob Masterson, Ray Hare, George Smith, Tony Leon, Leo Stasica, $2,000 and a boxer dog, Toby. Referring to that one-sided transaction — McAdams and Condit never played with the Redskins — Mrs. George Preston Marshall, whose husband made the deal, averred she didn't mind losing the players, but hated to give up Toby."
Which brings us to Lizette Mara, wife of New York Giants founder Tim Mara. Lizette wasn't nearly as active in team affairs as Corinne Griffith, but she did wield a certain influence. How so? Well, after the Giants played their first game at the Polo Grounds in 1925, her young son Wellington, who had stood on the sideline all afternoon, came down with a cold. Mom was none too pleased.
"She immediately came up with a novel solution," Barry Gottehrer wrote in The Giants of New York. "The Giant[s] bench, placed on the south side of the field, was in the chilling shade from the second quarter on while the visiting team's bench remained bathed in sun."
"She told Pop to switch the benches," Wellington, who followed his father into the Hall of Fame, told Gottehrer. "It was either that or leave me home, so Pop switched benches. And they've stayed switched ever since."
●  ●  ●
The 1999 NFL champions, the St. Louis Rams, were owned by a woman: former actress/chorus girl/nightclub singer/TV weather person Georgia Frontiere. Frontiere inherited the franchise, then located in Los Angeles, from her husband, Carroll Rosenbloom, and made no friends by (a.) letting the club go to pot and (b.) bolting to St. Louis in 1995. Fans saw her as too bottom-line conscious — and totally over her head. They'd bring signs to games begging her to sell the team.
Unfortunately for them, she liked being an owner.
"It's too much a part of my life," she said in a rare interview with the Los Angeles Times in 1993. "What would I do on Sunday? There is still a certain kid in me. When I first met Carroll [who originally owned the Baltimore Colts], he used to take me to practice, and I played catch with Johnny Unitas. That was the greatest thing to ever happen."
Many were skeptical when the Rams went to St. Louis, even though the team negotiated a sweet financial deal that included a new stadium. The city simply hadn't supported pro football that strongly in the past. But Frontiere seemed to learn from her mistakes in L.A. First, she loosened the purse strings, giving huge contracts to Marshall Faulk, Orlando Pace and Isaac Bruce. Then she got incredibly lucky when her backup quarterback, Kurt Warner, turned into the NFL's MVP (and was rewarded with a lucrative contract himself).
The '99 season was pure magic — and ended with commissioner Paul Tagliabue handing Georgia the Super Bowl trophy. "[This] proves that we did the right thing in going to St. Louis," she said in her acceptance speech. Tagliabue, who had opposed the move, didn't argue. After all, the Rams were champs, and the city they left behind had been passed over for an expansion franchise in favor of Houston.
Frontiere, it might surprise you to learn, wasn't the first woman to own an NFL championship team. More than a half-century earlier, in 1947, Violet Bidwill presided over the title-winning Chicago Cardinals — quite unexpectedly, I might add. Her husband, pro football pioneer Charley Bidwill, had died of a heart attack the previous spring, and poor Violet was left to run the club.
These were the glory years for the Cardinals franchise, the years of Jimmy Conzelman, their ever-quotable coach, and the "Dream Backfield" of Charley Trippi, Paul Christman, Pat Harder and Elmer Angsman. The team played for the championship again in '48, losing in a snowstorm to the Eagles in Philadelphia, but won only one playoff game in the next six decades. Which is really all you need to know about Violet Bidwill, NFL owner.
Vi — adoptive mother of current Cardinals owner Bill Bidwill — was a nice woman, by all accounts. She was just . . . well, why don't I let Bob Nussbaumer tell you about her?
"I was helping the Cardinals out with the draft — gathering information on players and stuff like that," he told me. "And in those days [the '50s] they used to hold the draft in Chicago all the time, in a hotel. So we're sitting at the Cardinals' table, waiting for the draft to start, and here comes Vi Bidwill with a bunch of college football magazines. True story. Honest to God. And she's flipping through them [at the table] and saying, 'What about this guy? He sounds pretty good.'"
Vi was approached about selling the club in 1958 — and this is where she left perhaps her biggest mark on pro football. The man who approached her was millionaire oilman Lamar Hunt, who was anxious to buy a team. When Vi turned him down, Hunt went off and organized the AFL — which gave us Joe Namath, 2-point conversions, skyrocketing salaries and a decade of highly entertaining interleague strife.
So look at it this way: If it hadn't been for Vi Bidwill, there might have been no AFL (or at the very least, a much different AFL).
There certainly would have been no St. Louis Cardinals, which is where she took the team in 1960 after years of playing second fiddle to the Bears in Chicago. (Son Bill continued the tradition of itinerancy by packing the club off to Arizona.)
You could even argue that, without Vi Bidwill, there would have been no Detroit Lions dynasty in the '50s. Buddy Parker, who coached the Lions to championships in 1952 and '53 (and laid the groundwork for their title in '57), had previously coached the Cardinals. But he left the team after a winning season in '49 because Vi wasn't sure if she wanted to renew his contract.
"I wanted my status established," Parker said at the time. "Mrs. Bidwill wouldn't give me a direct answer. She said she wanted to wait and see. I've decided not to wait and see."
Instead, he joined the Lions as Bo McMillin's top assistant and moved up to the head job the next year when Bo was forced out. Soon enough, Detroit was an NFL powerhouse
You have to admit, Vi Bidwill cuts a wide swath through NFL history, even if she didn't always mean to.
●  ●  ●
Moving along . . . other women besides the aforementioned helped make pro football what it is today. Frances Upton, for instance. She was the Ziegfeld Follies girl who married Bert Bell — and gave him the $2,500 he needed to acquire the Philadelphia franchise in 1933. (Bell wasn't much of an owner, but he made a fine commissioner from 1946 to '59.)
Women, in fact, bankrolled several owners in the early days. The mother of Bears center George Trafton loaned George Halas $20,000 so that he could buy out Dutch Sternaman and become sole owner of the Bears in 1932. Without that timely infusion of capital, Halas might well have lost the team (or so the story goes). In the depths of the Depression, it was a significant sum.
Then there's Kate Smith, the famous singer from the '40s. She was the main source of Boston Yanks owner Ted Collins' wealth — Ted being her manager. "It was a standing joke on the team," one of Collins' players once said, "that if Kate ever got a sore throat, nobody would get paid."
Collins always claimed Smith didn't invest in the club, but she was, at the very least, a loyal supporter. She sang the national anthem before the Yanks' inaugural game in 1944 and often could be seen rooting for them at Fenway Park. The Boston Globe offered this press box glimpse of her during a Yanks-Bears game in 1947:
"When the Bears sent McAfee, Turner, Holovak, Keane and Kavanaugh into the game for their final spurt, songstress Kate Smith — seated on the 50-yard line — almost jumped into the game to stop them. . . . She rooted violently for Boston throughout the game."
Having a celebrity like Kate connected to the league was great for its image. Pro football in the pre-television era wasn't thought of as very glamorous and didn't have nearly as many followers as college ball. But, hey, if Kate Smith went to the games, they must be the place to be, right?
Another high-profile female who lent her fame to the fledgling NFL was figure skater/film star Sonja Henie, wife of Brooklyn owner Dan Topping. (Sonja might even have owned a piece of the club, though there's some dispute about that.) In 1940, when the Dodgers opened the season against the Redskins in Washington, the Norwegian ice princess was prevailed upon to throw out the first ball. The United Press reviewed her performance thusly: "Until you have seen Sonja Henie throw a forward pass, you cannot possibly realize the truth in the statement concerning the weaker sex."
And let's not forget the Hollywood starlets who consorted with an assortment of Los Angeles Rams in the '40s and '50s. Elizabeth Taylor — Liz Taylor! — was once engaged to running back Glenn Davis (and Terry Moore actually walked down the aisle with him). Jane Russell, meanwhile, was married to quarterback Bob Waterfield. The stands at the L.A. Coliseum always seemed to be adorned by a Marilyn Monroe or a Lana Turner.
"Jane [Russell] would come with Bob [Waterfield] to the games in Philadelphia," former Eagle Ernie Steele told me. "She was just a regular person. Everybody loved her. We were in the Washington Club one time after a ballgame — it used to be on Market Street — and she was just sitting at the table with us, drinking a couple of beers. One of the gals wrote on the wall of the ladies room: 'Jane Russell peed here.'"
●  ●  ●
More on Corinne Griffith, George Preston Marshall's wife-of-all-trades: In addition to her aforementioned talents, Corinne also was an author. In 1946 she wrote (with the L.A. Times' Bill Henry) My Life With the Redskins, one of the earliest — and best — books on pro football. It's funny, informative and full of great stories.
Example: For the Lions' first game at Briggs Stadium in 1938, owner Dick Richards had 6,000 yellow chrysanthemums flown in from California and gave one to each of the first 6,000 women to arrive. "Soon," Corinne says, "6,000 chrysanthemums yellow-dotted the packed the stadium, lending their clean, tangy odor to the cool, crisp autumn air."
(Corinne never dreamed up a promotion like that for the Redskins, but she did have Santa Claus flown into Griffith Stadium in a helicopter in 1946.)
Elsewhere in the book, she says it was she who convinced Marshall to move the club to Washington from Boston. "You see," her logic went, "there are so many displaced citizens in Washington. . . . As a matter of fact, the D.C. after Washington means: Displaced Citizen. Most of these D.C.'s are alone in Washington with nothing to do on Sunday afternoon other than sit in parks and feed the squirrels and pigeons. . . . I have a definite feeling that Washington's D.C.'s would welcome a little more action on Sunday afternoon."
After Corinne came Perian Conerly. In the late '50s, Perian, who was married to Giants quarterback Charlie Conerly, began writing a weekly column for her hometown newspaper in Clarksdale, Miss., about being a football wife in the big city (and including, naturally, behind-the-scenes information about the team and her own observations about the games). The column proved so popular that it was syndicated; one of the newspapers that carried it was The New York Times. Here she is trying to stump the panel of celebrities — movie star David Niven (!) among them — on the famed TV show, What's My Line?
In one of Perrian's columns, on players' "sideline occupations," she informed her readers that "a Chicago Bear[s] end, Dr. Bill McColl, specializes in surgery and recently performed an offseason knee operation on one of his in-season opponents." Another time, writing about game day and its attendant anxieties, she revealed: "[Giants punter] Don Chandler's first move [after waking on Sunday] is to race to the window of his apartment, which overlooks Yankee Stadium, and check the flags displayed there. Thus he gets an immediate indication of how the wind will affect his punting."
Then there was this gem that ended a column about the growth of pro football and the "enlightened attitude of the general public toward the game": "I have still another criterion for measuring this evolution of attitude. It concerns tone of voice. 'Your husband plays professional football?' has been the stock opening line of new acquaintances since our marriage in 1949. It remains so in 1960. But the exclamation today bears not a trace of pity."
Perian hung up her typewriter at the end of the '61 season, when Charlie retired. Three years later, though, Joan Ryan, wife of Browns QB Frank Ryan, picked up where Perian left off in the Cleveland Plain Dealer (and later, after Frank signed with the Redskins, in The Washington Star). "Backseat Brown," her original column was called.
Joan's writing had a little more of an edge to it than Perian's. She made cracks about other teams' uniforms. ("The psychological letdown of having to go into a locker room on a bleak day and don [the Redskins'] mustard-gold pants with a maroon-and-gold jersey would make me want to forfeit.") She ripped the offensive line her husband played behind when he was with the Rams. ("The first time I saw [Frank] throw four consecutive passes standing up was the first time I saw him play for the Browns.") She told a story about Frank accidentally cleating coach Paul Brown during warmups (and how, after the game, his teammates were "jovially patting Frank on the back . . . [and] were hopeful that Paul might miss the next game because of the injury.")
But that was nothing compared to what she said about Don Meredith in 1966. Five days before the Browns were to host Dallas in a huge game, she called the Cowboys quarterback "a loser." (Think that might have caused some tension in the Ryan household?) When the teams met, though, Joan came off looking pretty good. Dandy Don threw four interceptions as Cleveland coasted to an easy victory.
According to a story last November in The Washington Post (a paper she went on to work for), "Women make up an estimated 45 percent of the NFL's more than 150 million American fans and have become perhaps pro football's most valuable players. Female fans, a group beloved by advertisers, represent the league's biggest opportunity for growth."
Do Corinne Griffith, Perian Conerly and Joan Ryan have anything to do with this?
It's hard to believe they don't.
●  ●  ●
No discussion of women and their impact on pro football would be complete without Heidi. Granted, Heidi was a girl — and a fictional one at that — but she's the reason 60 Minutes gets delayed, if need be, so an NFL game can be shown in its entirety.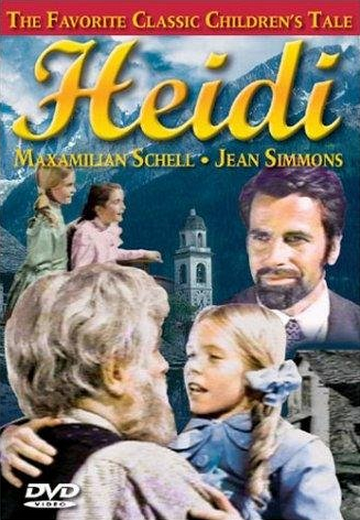 That policy wasn't quite set in stone in 1968, when the Jets played at Oakland in a preview of the AFL championship game. With New York leading by a field goal in the final minute and the game running late, NBC switched away from Joe Namath and Ben Davidson so it could air the children's movie Heidi, which was supposed to begin at 7 p.m.
Talk about a bonehead move. So many angry fans called the NBC switchboard in New York that it broke down. The network tried to placate them by returning to the game, but by then the Raiders had scored the go-ahead touchdown. It was, in every respect, a disaster, but something good did come of it: No network ever messed with a football game again.
So there you have it, folks, the never-before-told story of how women — yes, women — helped shape pro football. With Sarah Thomas about to join the ranks of NFL zebras, there's no telling what the future holds. Someday, a female might grab a grease pencil and design a defense that will confound the next Tom Brady. In the mind's eye, it's the daughter of a football coach, a Condoleezza Rice-type, only she decides she'd rather be a defensive coordinator than Secretary of State.
This story originally appeared, in slightly different form, in The Washington Times, Nov. 19, 2000.