With the holiday season upon us — and Festivus just a week away — I thought I'd throw out a few gift suggestions for That Special Someone (who also happens to be a pro football fanatic). Some of these items might be hard to come by but, trust me, it would be well worth the effort.
● A pair of Frenchy Fuqua's fiberglass clogs with three-inch heels — complete with goldfish in the heels (air pump included).
Fuqua, a running back with the Giants and Steelers and the '60s and '70s, is remembered less for his ball carrying than for his cutting-edge fashion. His bright-red "caveman outfit" was a real head-turner. How he described it to the Pittsburgh Press in 1976: "It had a strap over one shoulder, and one leg was a bell bottom and the other had fringes on it. But the greatest thing about it was the purse. It was a white fur purse that was shaped like a club."
Frenchy's signature accessory, though, was the aforementioned shoes. They looked something like this:
Problem was, the fish lasted only a couple of hours before suffocating. "I was getting' so much pub because of the goldfish, I hated to stop wearing the shoes," he said. "But I'll tell you, you kick up some dead goldfish at a banquet, and pretty soon you get a real foul odor. You start feeling terrible about it, too. When some people found out they were dyin', they got on me about bein' cruel to animals. I thought about running a tube down my leg with an air pump that would supply constant fresh water to the fish."
The shoes also were potentially hazardous to the wearer's health. As he once told The New York Times, they "were a little slippery to walk in, being glass, so you'd have to hold on to a rail when you went down stairs."
● The Joe Namath Butter-Up Corn Popper. Namath hawked everything from shaving cream to pantyhose to this, which was popular in college dorms in the '70s: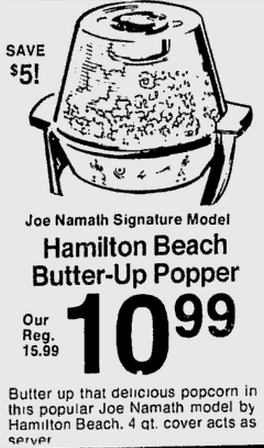 ● A VHS tape of Sammy Baugh's 12-part serial, "King of the Texas Rangers." Slingin' Sam could do more than just throw touchdown passes. Being a Texan, he also could ride horses, shoot guns and beat up bad guys.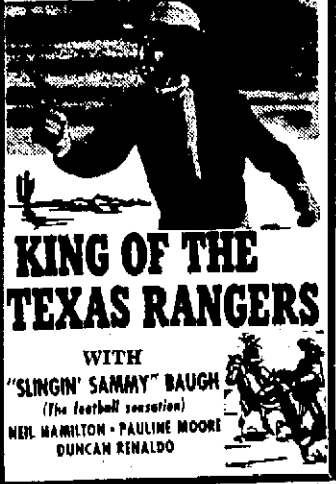 ● Rosey Grier's "Committed" album (1986).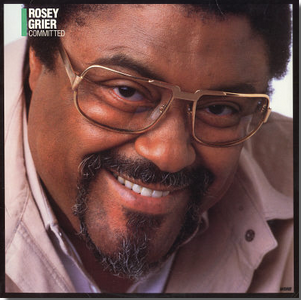 Grier, one of the tackles on the Rams' legendary Fearsome Foursome defensive front in the '60s, could sing a little. In 1965 he and the rest of the Foursome appeared on the TV show Shindig! (with the other three, as you'll see, doing little more calisthenics behind him):
A year earlier, Rosey had sung solo on Dick Clark's American Bandstand. Here's that clip:
(I ask you: How did we get from that great musical moment to Redskins owner Dan Snyder buying Dick Clark Productions?)
● A Bronko Nagurski, Jr. football. (You've gotta like the 1937 price.)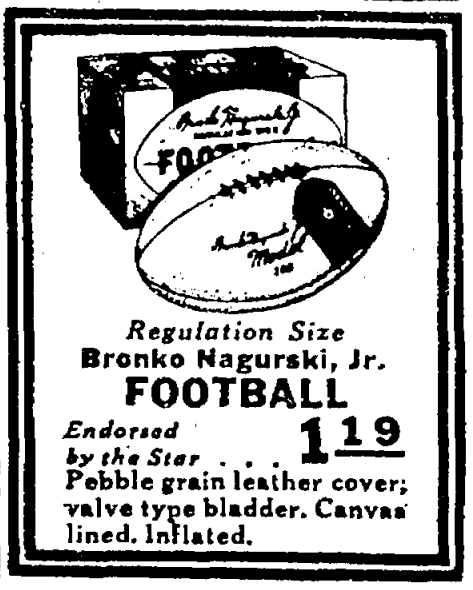 ● And finally, if you're looking a stocking stuffer, there's always the Red Grange candy bar.