You've gotta love the interception Terrell Suggs made in the fourth quarter Saturday night to help the Ravens beat the Steelers, 30-17.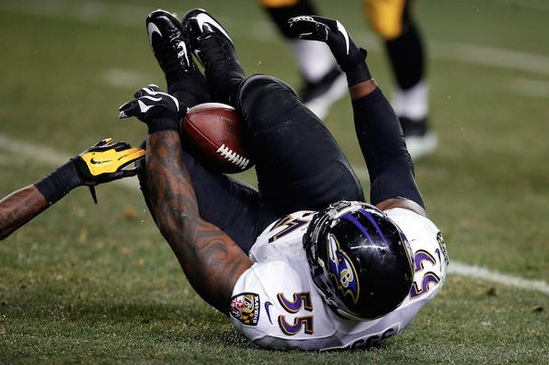 How did he do it, you ask? I'm guessing he got a pep talk at halftime from Jack Nicholson:
FYI: That's part of a classic scene from the 1970 movie, Five Easy Pieces (in case you've never seen it).