With the holiday season upon us, it might be a good time to roll out an idea that's been rattling around in my head: the NFL's All-Time Drinking Team. Let's face it, the connection between pro football and alcohol — in stadiums, at tailgate parties, in sports bars and living rooms — has always been stronger than 100-proof whiskey. It's in this spirit, if you'll pardon the expression, that I present the following squad:
● Bob Margarita, B, Bears, 1944-46 — Was a big help to Chicago during the war years, when manpower was scarce. Best reason to raise a glass to him: In '45 he finished third in the NFL in rushing yards (463), 10th in receiving yards (394) and, on the other side of the ball, tied for second in interceptions (6).
● Tom Beer, TE, Broncos/Patriots, 1967-72 — The 32nd player picked in the '67 draft. (In other words, when Denver made what today would be the last selection in the first round, it said,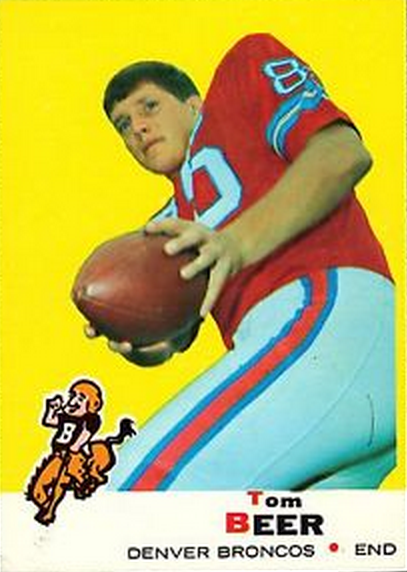 "Beer, please, bartender.") Best reason to raise a glass to him: In a '68 game against the Pats he caught five passes for 98 yards, including a 5-yard touchdown, in a 35-14 Broncos win.
● Rich Martini, WR, Raiders/Saints, 1979-81 — Scored TDs in his second and third pro games. Best reason to raise a glass to him: He played special teams for the Raiders in their run to the title in 1980.
● Ed Champagne, T, Rams, 1947-50 — Appeared as a backup in the NFL championship game his last two seasons. Best reason to raise a glass to him: He was fined $300 by the league in 1950 — which was a lot of money back then — after he pushed an official while protesting a call. The Long Beach Press-Telegram said Champagne, who was ejected, "blew his cork."
● Herb Stein (T-E, Buffalo/Toledo/Frankford/Pottsville, 1921-22, '24-26, '28) and Russ Stein (T-E, Toledo/Frankford/Pottsville/Canton, 1922, '24-26) — Hey, you can't drink beer without a couple of Steins, right? These rugged brothers were all-stars in the NFL's early years. (The first five teams Herb played on posted a combined record of 44-9-7.) Best reason to raise a glass to them: They starred on the '25 Pottsville Maroons club that got gypped out of the title because of a dubious league ruling.
● Terry Barr, WR, Lions, 1957-65 — OK, so there's an extra "r." It was either him or Garvin Mugg (T, Lions, 1945), and Mugg played only three NFL games. Barr, on the other hand, was a fine all-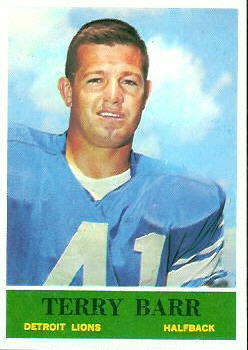 around talent who, in addition to his offensive exploits, intercepted three passes and returned a kickoff for a touchdown in 1958. Best reason to raise a glass to him: He had back-to-back 1,000-yard receiving seasons in 1963 and '64 and went to the Pro Bowl both years.
● Bourbon Bondurant, T-K, Evansville/Bears, 1921-22 — Believe it or not, Bourbon was his given name. Best reason to raise a glass to him: He kicked six extra points for the Crimson Giants in 1921.
● Napoleon "Let's Roll Out The" Barrel, C, Oorang Indians, 1923 — If that wasn't his nickname, it should have been. At 5-foot-8, 200 pounds, Barrel was even shaped a little like a barrel. Best reason to raise a glass to him: He played for the Oorang Indians, a team made up of Native Americans (the most famous of which was Jim Thorpe). Oorang, by the way, wasn't a tribe, it was the name of a kennel near Marion, Ohio, that specialized in Airedales and sponsored the franchise for two seasons. Some of Barrel's other teammates were Joe Little Twig, Ted Lone Wolf and Long Time Sleep (otherwise known as Nick Lassa).
● Jack Daniels, TB, Milwaukee, 1925 — His NFL career lasted just one game, but there's no way you can leave him off the squad. Best reason to raise a glass to him: That Badgers juggernaut he played on finished 0-6 and was outscored 191-7. If anybody needed a drink, it was Jack Daniels.
● Darryl Tapp, DE, Seahawks/Eagles/Redskins/Lions, 2006-present — Our All-Time All-Drinking roster wouldn't be complete without one current player. Best reason to raise a glass to him: He
had four sacks and a forced fumble in Seattle's 33-6 victory over the Rams in 2007.
● Joe Brandy, coach, Minneapolis, 1924 — Brandy's Marines were another of the pre-draft, pre-revenue sharing Have Nots, going 0-6 and putting up just 14 points. Best reason to raise a glass to him: At Notre Dame he played under Knute Rockne and in the same backfield with George Gipp.
Reserves:
● Jarvis Redwine, RB-KR, Vikings, 1981-83
● Chris Port, G-T, Saints, 1991-95
● Ken Vinyard, K, Falcons, 1970
● Michael Jameson, DB, Browns, 2002-04
● Gerry Sherry, FB, Louisville, 1926
● Arnold Ale, LB, Chiefs/Chargers, 1994, '96
● Sam Adams, father (G-T, Patriots/Saints, 1972-81) and son (DT-DE, Seahawks/Ravens/Raiders/Bills/Bengals/Broncos, 1994-2007) (You could pour a Sam Adams into each of the Steins.)
● Scott Case, DB, Falcons/Cowboys, 1984-95
● Ted Ginn, WR/KR, Dolphins/49ers, 2007-12 (Sorry, it's the closest I could come to gin.)
Home field: Where else but Tampa Stadium (a.k.a. The Big Sombrero before it was demolished)?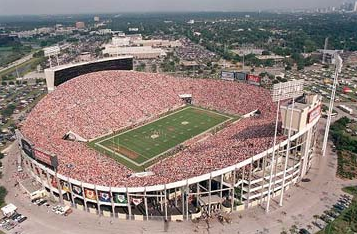 Source: pro-football-reference.com