There were more reports over the weekend that the 49ers might trade Jim Harbaugh after the season — perhaps to the Raiders, perhaps to some other desperate team. If it happens, it'll be fascinating to see what the going rate is for a top coach. After all, Harbaugh has guided his club to the NFL's Final Four three years running; the list of guys who've done that isn't very long.
I've dug up nine cases of head coaches being dealt for draft picks — all since the 1970 merger. The moral of the story seems to be this: If you think you're going to get much in return for a coach, you're kidding yourself. Pennies on the dollar is more like it. The coaches generally do well with their new teams, but the picks are another matter.
By my count, these nine coaches have been traded for a total of 19 selections — five first-rounders, five second-rounders, five third-rounders and four later-rounders. The vast majority of them are/were utterly forgettable players who did little to improve the club that drafted them. Indeed, only two were ever voted to the Pro Bowl — DE Shaun Ellis and KR Leon Washington, once each. (Ellis made it a second time as an alternate.)
A breakdown of the 10 deals:
● 1970 — Don Shula from the Colts to the Dolphins for a 1971 No. 1 (22nd overall). Shula took Miami, then a fifth-year franchise, to five Super Bowls, winning two. He's now, of course, in the Hall of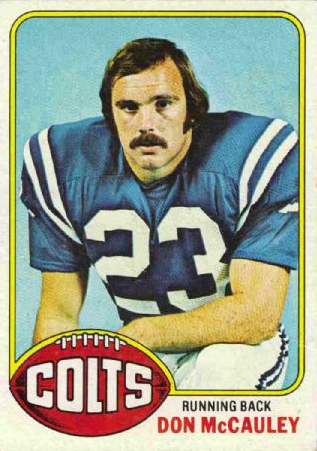 Fame.
Who the Colts drafted: RB Don McCauley, who rushed for 2,627 yards in his 11 seasons in Baltimore, many of them as a short-yardage back.
● 1978 — Don Coryell from the Cardinals to the Chargers for a 1980 No. 3 (81st). Coryell returned San Diego to relevance with his Air Coryell offense and led the Chargers to back-to-back AFC title games (1980-81). He's been a semi-finalist for Canton the last four years.
Who the Cardinals drafted: LB Charles Baker, who spent his entire 8-year career with St. Louis and started 62 games.
● 1997 — Bill Parcells from the Patriots to the Jets for four picks. Parcells turned a 1-15 Jets team into an AFC finalist in two seasons.
Who the Patriots drafted:
1999 No. 1 (28th) — LB Andy Katzenmoyer: 13 starts in two seasons, 3.5 sacks.
1998 No. 2 (52nd) — WR Tony Simmons: nine starts in three seasons, 56 catches.
1997 No. 3 (61st) — RB Sedrick Shaw: one start in two seasons, 236 rushing yards.
1997 No. 4 (97th) — OG Damon Denson: four starts in three seasons.
● 1999 — Mike Holmgren from the Packers to the Seahawks for a 1999 No. 2 (47th). Holmgren guided Seattle to its first Super Bowl and fielded six playoff teams in 10 seasons.
Who the Packers drafted: DB Fred Vinson. Vinson spent one year in Green Bay, then was sent to Seattle (and old friend Holmgren) in exchange for RB Ahman Green. So if you want to look at it that way — that the Packers got Green for Holmgren — go ahead. Injuries kept Vinson from playing a single down for the Seahawks. Green, on the other hand, went to four straight Pro Bowls in Green Bay and set a franchise record by rushing for 1,883 yards in 2003.
(Note: Holmgren also was traded for a second-round pick in 1992, when the Packers hired him. But he was the Niners' offensive coordinator then, not a head coach.)
● 2000 — Bill Belichick from the Jets to the Patriots for three picks (the Pats receiving two lower selections as change). In New England, Belichick has
finished what Parcells started, transforming the Pats into the Team of the 2000s. Under him, they've won three Super Bowls, lost two and appeared in eight AFC championship games.
Who the Jets drafted:
2000 No. 1 (16th) — The Jets moved up to 12 to get Ellis, a mainstay at LDE for 11 seasons.
2001 No. 4 (101) — DB Jamie Henderson: three seasons, one start, one interception.
2001 No. 7 (206) — DE James Reed: five seasons, 32 starts, seven sacks.
● 2001 — Marty Schottenheimer from the Chiefs to the Redskins for two picks. Schottenheimer lasted just one season in Washington, going 8-8 (with eight wins in his last 11 games). Owner Dan Snyder fired him after trying — and failing — to get Marty to replace one of his assistants.
Who the Chiefs drafted:
2001 No. 3 (77th) — WR Snoop Minnis: two seasons, 34 catches, one touchdown.
2002 No. 3 (84th) — You'll love this: They sent the third-rounder to the Rams as compensation for coach Dick Vermeil, who took the Kansas City job in '01. So you had one pick being used two acquire two different coaches.
● 2001 — Vermeil from the Rams to the Chiefs for two picks. Vermeil posted a 44-36 record in his five seasons in K.C. but failed to win a playoff game.
Who the Rams drafted:
2001 No. 2 (42nd) — LB Tommy Polley: four seasons, 49 starts, four interceptions.
2002 No. 3 (84th) — RB Lamar Gordon: two seasons, 526 rushing yards.
● 2002 — Jon Gruden from the Raiders to the Bucs for four picks and $8 million. With Gruden — complemented by a great defense — Tampa Bay went to its first Super Bowl in '02 and blew out Oakland. He didn't win another playoff game with the Bucs, though, and was dumped after seven seasons with a barely-over-.500 record (60-57).
Who the Raiders drafted:
2002 No. 1 (21st) — CB Phillip Buchanon (after trading up to 17): three seasons, 11 INTs.
2002 No 2  (53rd) — OT Langston Walker: five seasons, 33 starts.*
2003 No. 1 (32nd) — DE Tyler Brayton: five seasons, six sacks.
2004 No. 2 (45th) — C Jake Grove: 5 seasons, 46 starts.
*Returned to Raiders for two more seasons (2009-10) at the end of his career.
● 2006 — Herman Edwards from the Jets to the Chiefs for a 2006 No. 4 (117th). Edwards went due south in his three years in Kansas City – 9-7, 4-12 and 2-14.
Who the Jets drafted: Washington, who in four seasons rushed for 1,782 yards and returned four kickoffs for TDs.
And now there's a chance Harbaugh may be on the market — though everybody's denying, denying, denying at this point. The thing is, 12 years ago, the Bucs were insisting they wouldn't give up draft picks for Gruden, as you can see here:
Three weeks later, the deal got made.
Sources: pro-football-reference.com, prosportstransactions.com.